The students at Benahavis hospitality school take their internships at Goyo Catering. Havis TV recollected their experiences in a video.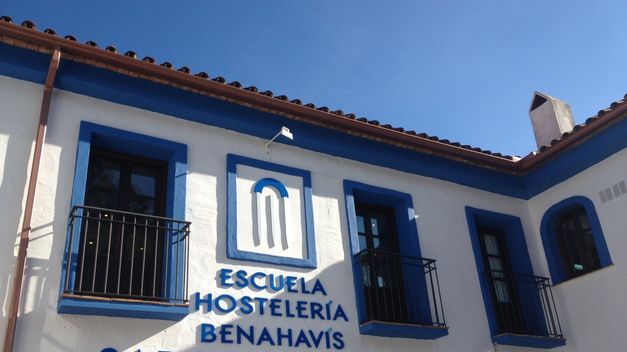 Havis TV visited our installations at Marbella and made a video in which some of the members of our team participated, including our chief chef, Antonio Fernandez, and some of the students that had already done their internship from Benahavis hospitality school with us or are currently doing so.
It fills us with pride to have people so motivated in our daily duty. Their passion for gastronomy and cooking is shown in each of the events we participate in throughout the year where they actively take part.
As our chef Antonio Fernandez explains in the video, "our work is almost always in exteriors… the difficulties are many… we might have to prepare an event at the beach or by the mountain…" These types of challenges that come with our daily duty do well to the students that take their internship from the Benahavis hospitality school and make them acquire multidiscipline competences.
David Hernandez, teacher at the school, comments that "the place you choose determines the job you will do in the end". The work is not the same at a restaurant than at a catering. Gastronomy is the link between both but the capacities that can be developed are completely different.
This is the video in which Havis TV recollected the experiences of our cooking team:
We thank Benahavis hospitality school for the confidence that they place on us for this fascinating task of accompanying the internship students so that they can acquire the professional knowledge and manage to aim their goals.