In Christmas various sweets struggle to win the most typical and traditional delight in Spain called 'mantecado'.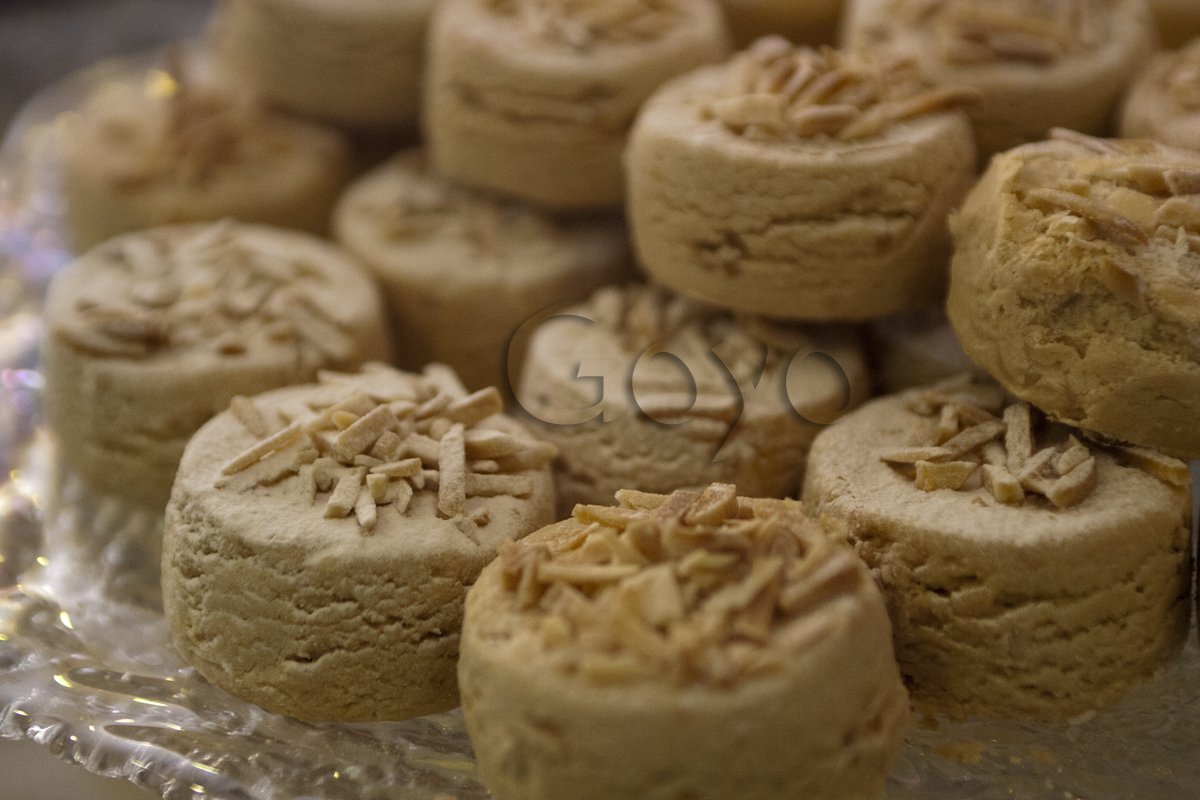 The origins of this delight take us to Andalucia although there still exists doubts about whether if they come from Antequera (Málaga) or Estepa (Sevilla). They appeared around the 16th Century when they were made at home as a slice with flour and lard. The secret was the particularity of the wheat flour of the zone, with extra starch and little gluten, unusable for making bread.
As they added sugar and scents of cinnamon and almonds, as in the case of the so-called 'polvorones', which gave the final touch to the product, they started to be commercialised throughout Spain. In the past, the selling campaign began the 12th of October at the festivity of 'El Pilar'; nowadays it begins in September.
At Goyo, our Christmas delights are 100% handmade. Since 1979 they have been elaborated and nowadays Diego Jimenez and his team are in charge of the production.
Our pieces to highlight are the block 'turrones', another Christmas delight.
All our mantecados and typical Christmas delights can be found in all our boutiques at Marbella or Puerto Banus.
Merry Christmas!