July 2018. Patricia, from Arteboda, and our Goyo Catering team, worked together in Maru & Saul's wedding, a couple from Malaga that decided to celebrate their wedding in La Casilla de Maera estate.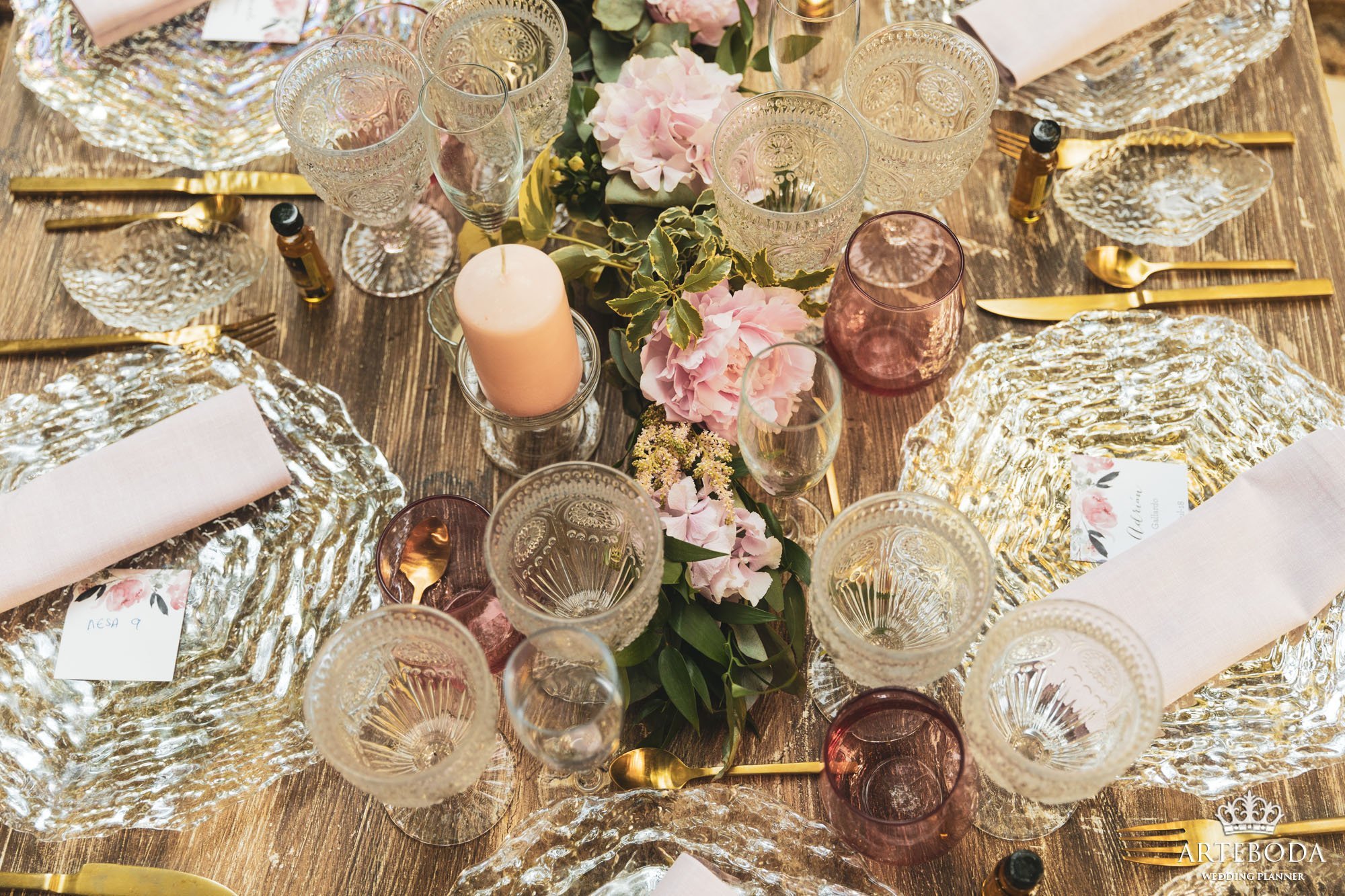 Arteboda & Goyo Catering
The beautiful estate of La Casilla de Maera, in the Malaga region, hosted once again one of the events we have participated in this year. This time we did it together with our colleague Patricia, Wedding Planner and Designer from Arteboda.
Maru & Saul, together with their around 100 guests, enjoyed a cosy and intimate celebration, where pink and golden tones combined in such a stunning way in the wild and elegant surrounding.
The brioche, the cheese and the Iberian products stations were part of the welcome cocktail.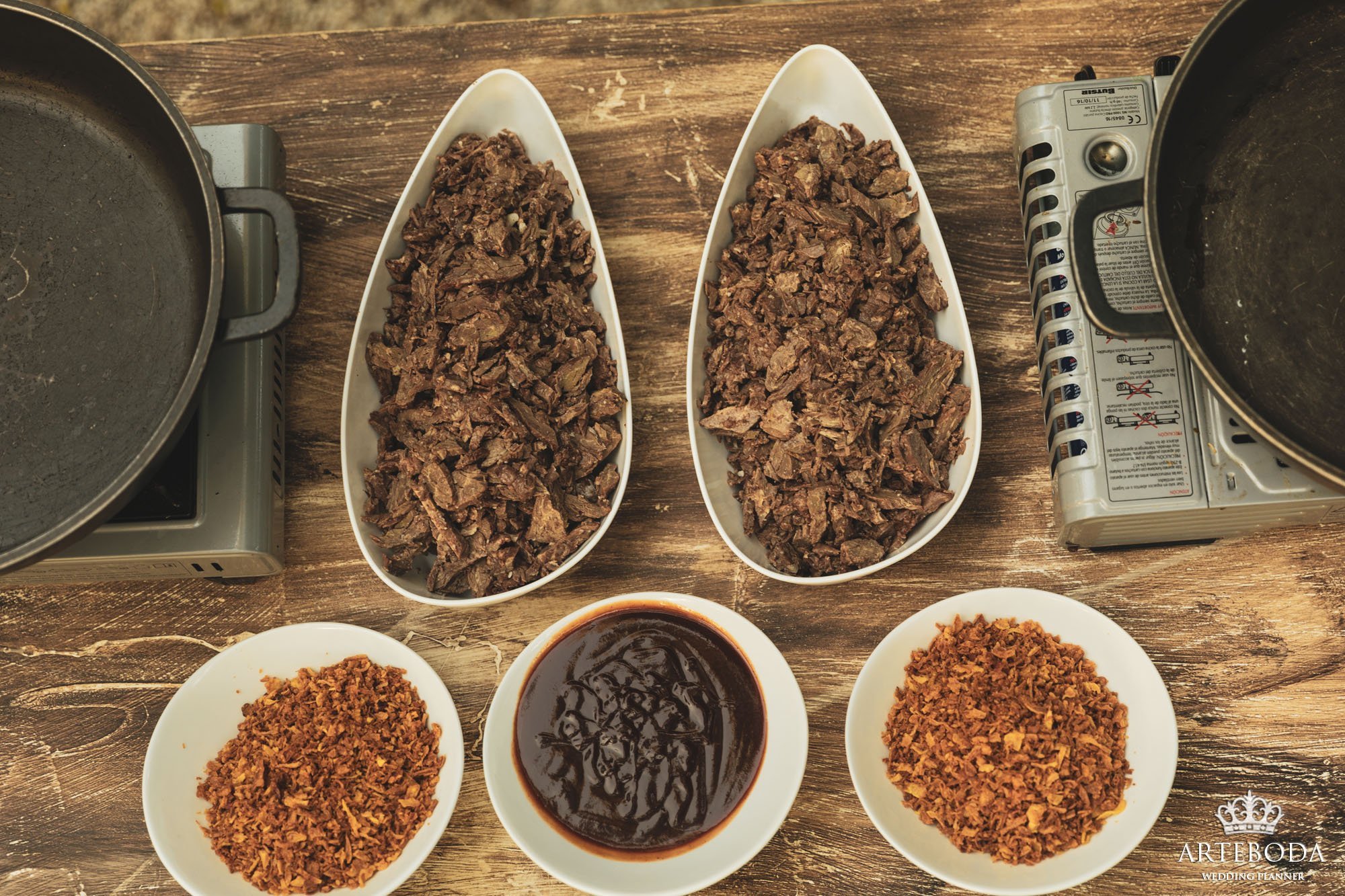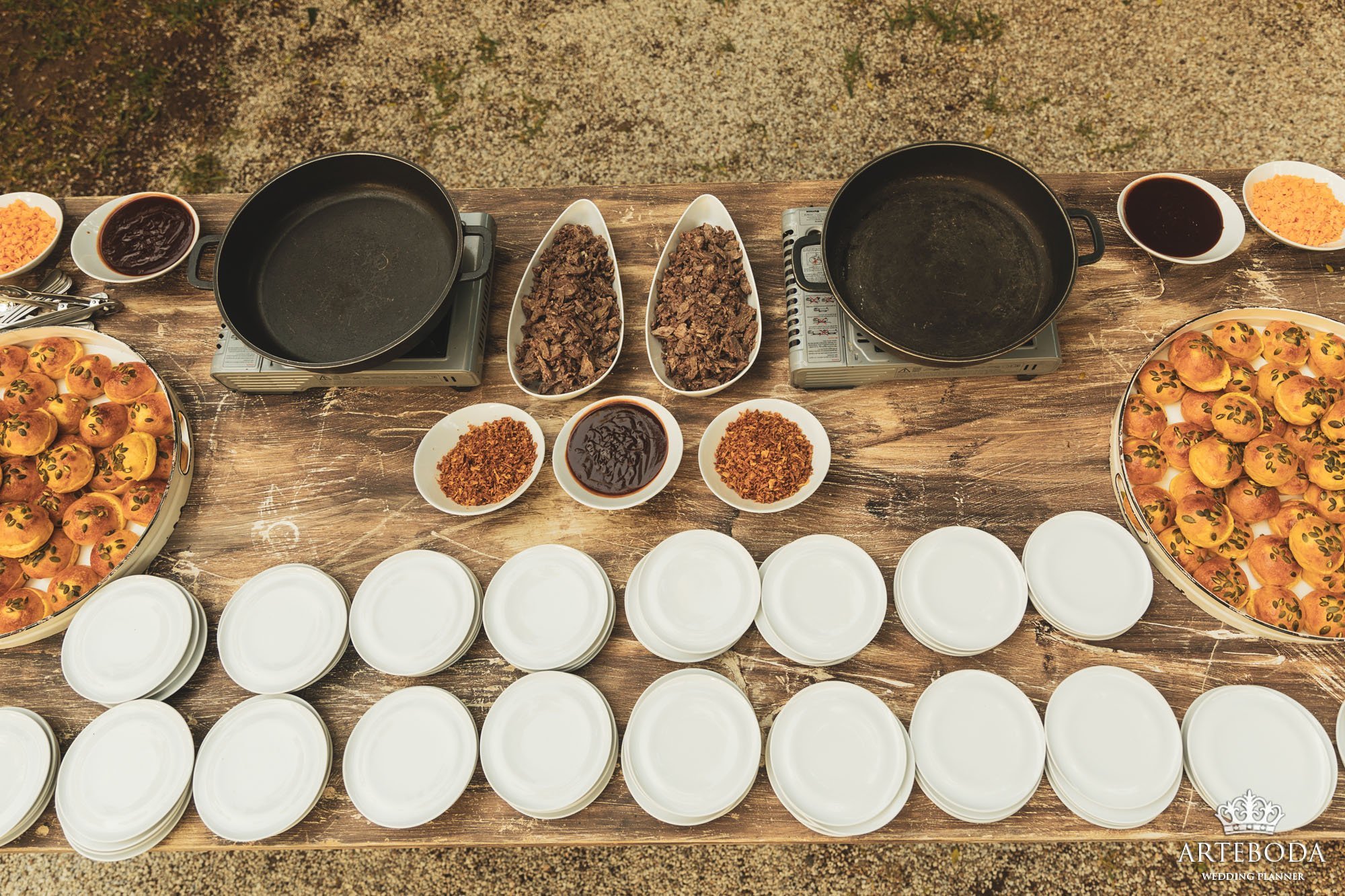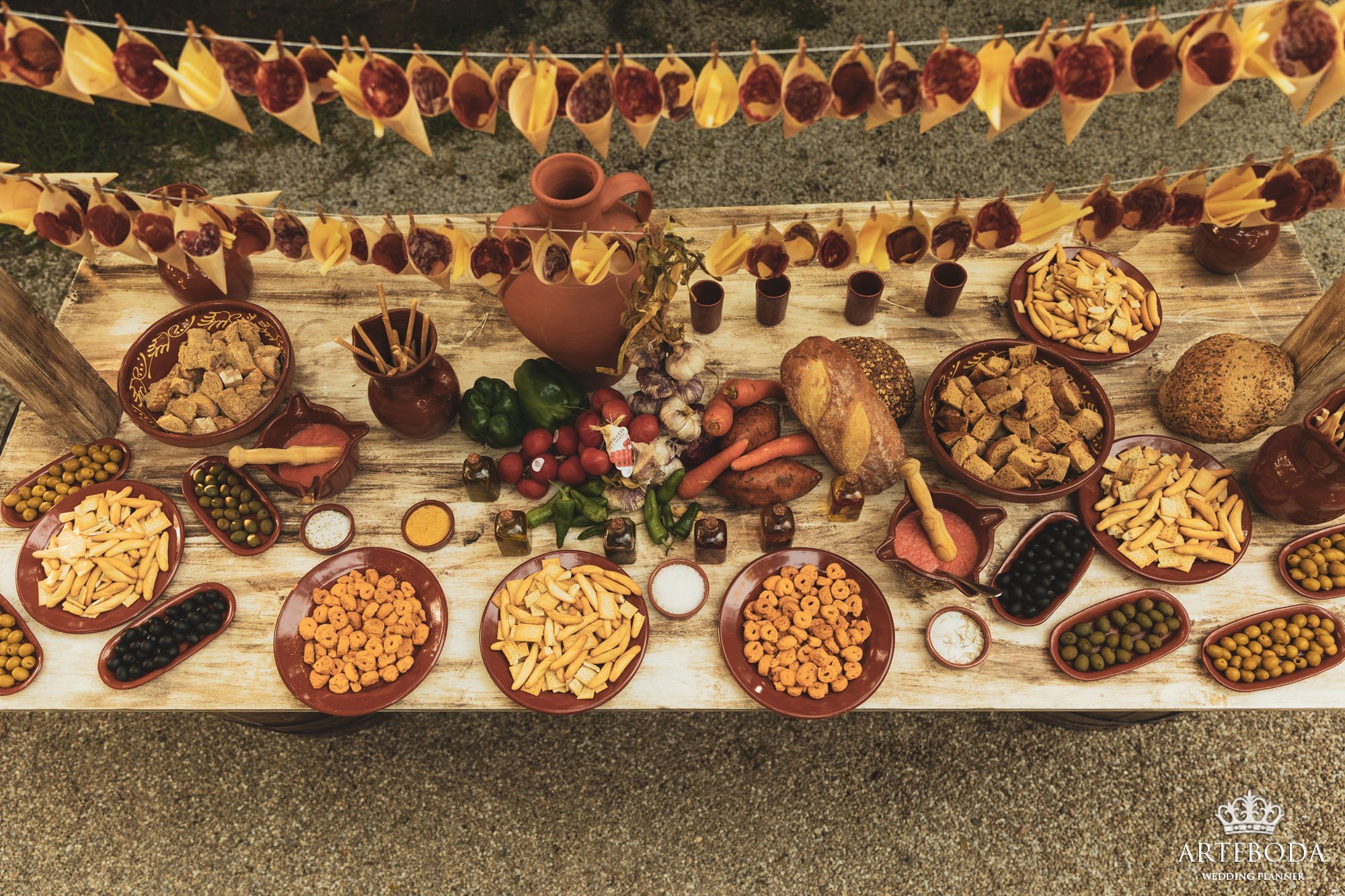 The menu consisted in a typical Andalusian dish, thick gazpacho with an Andalusian fresh salad, followed by cod and duck confit mille-feuilles.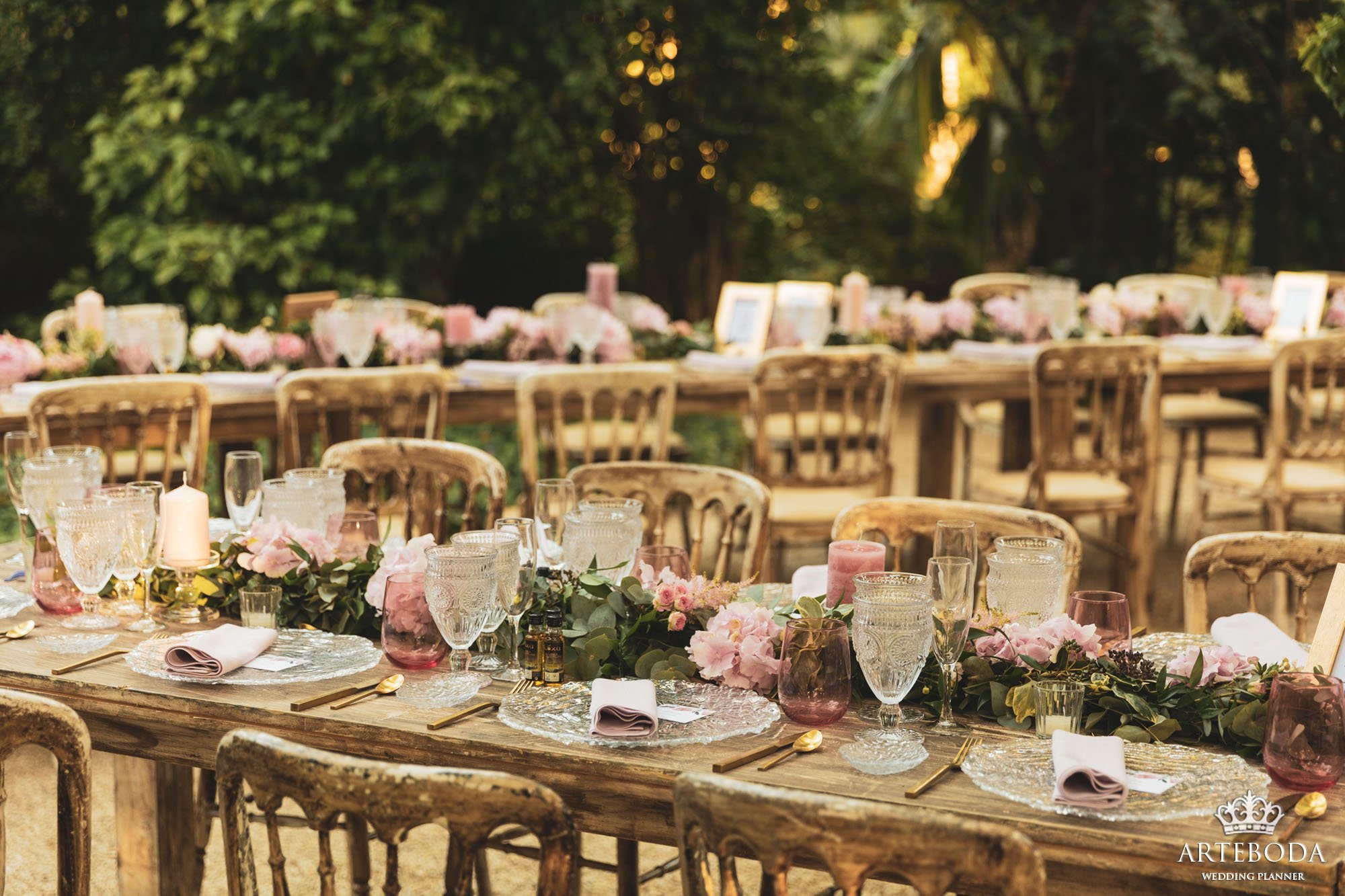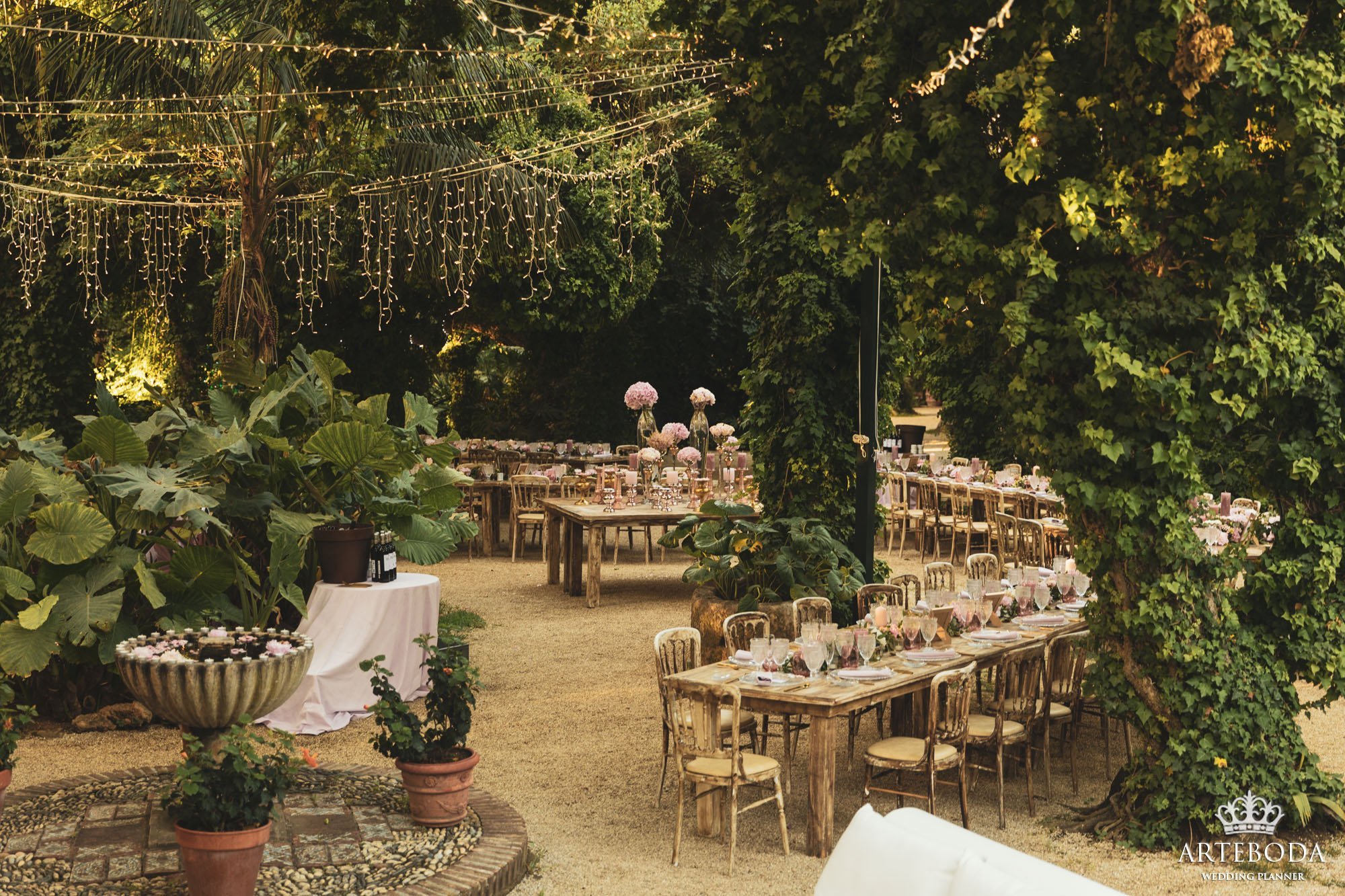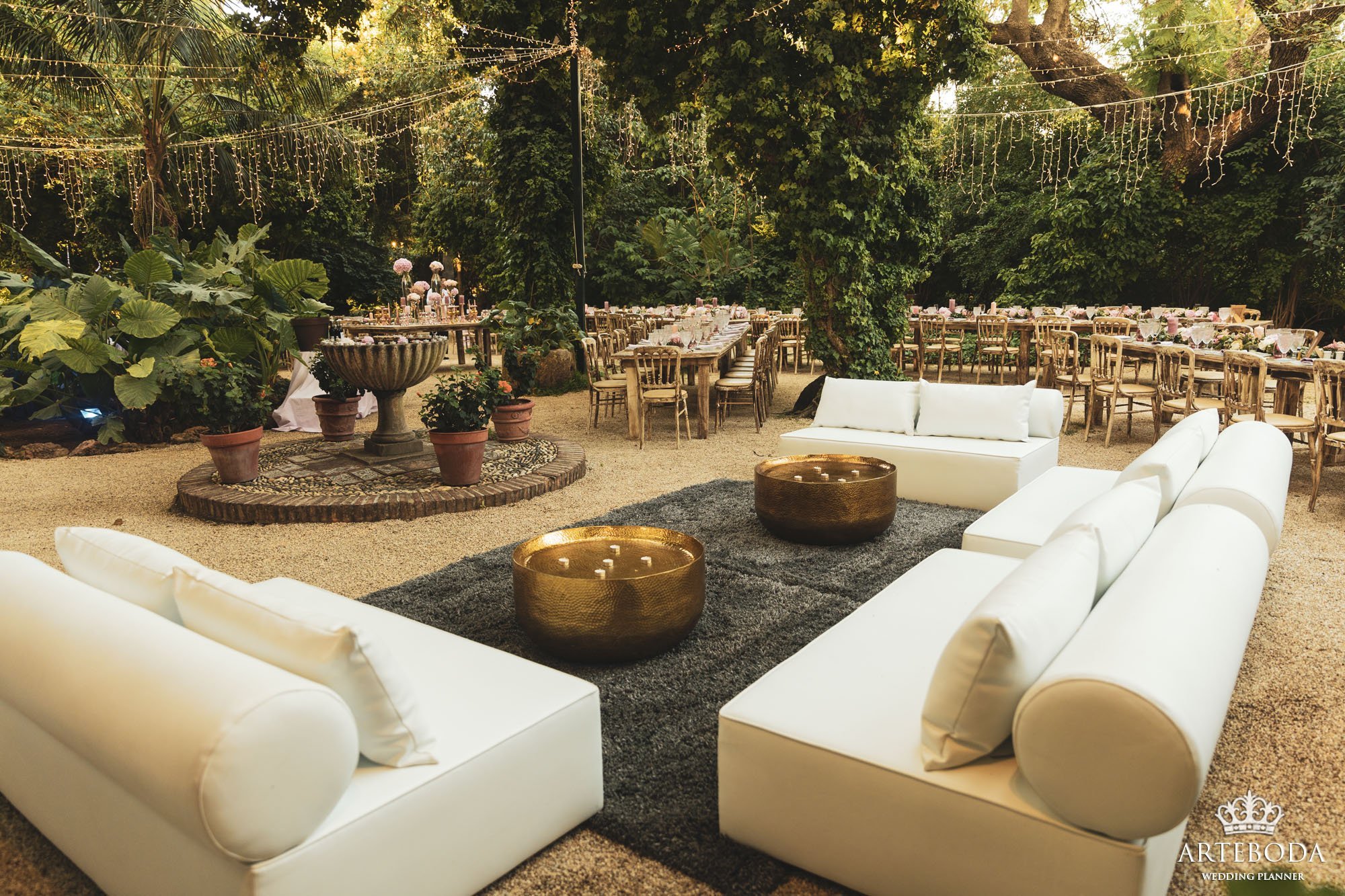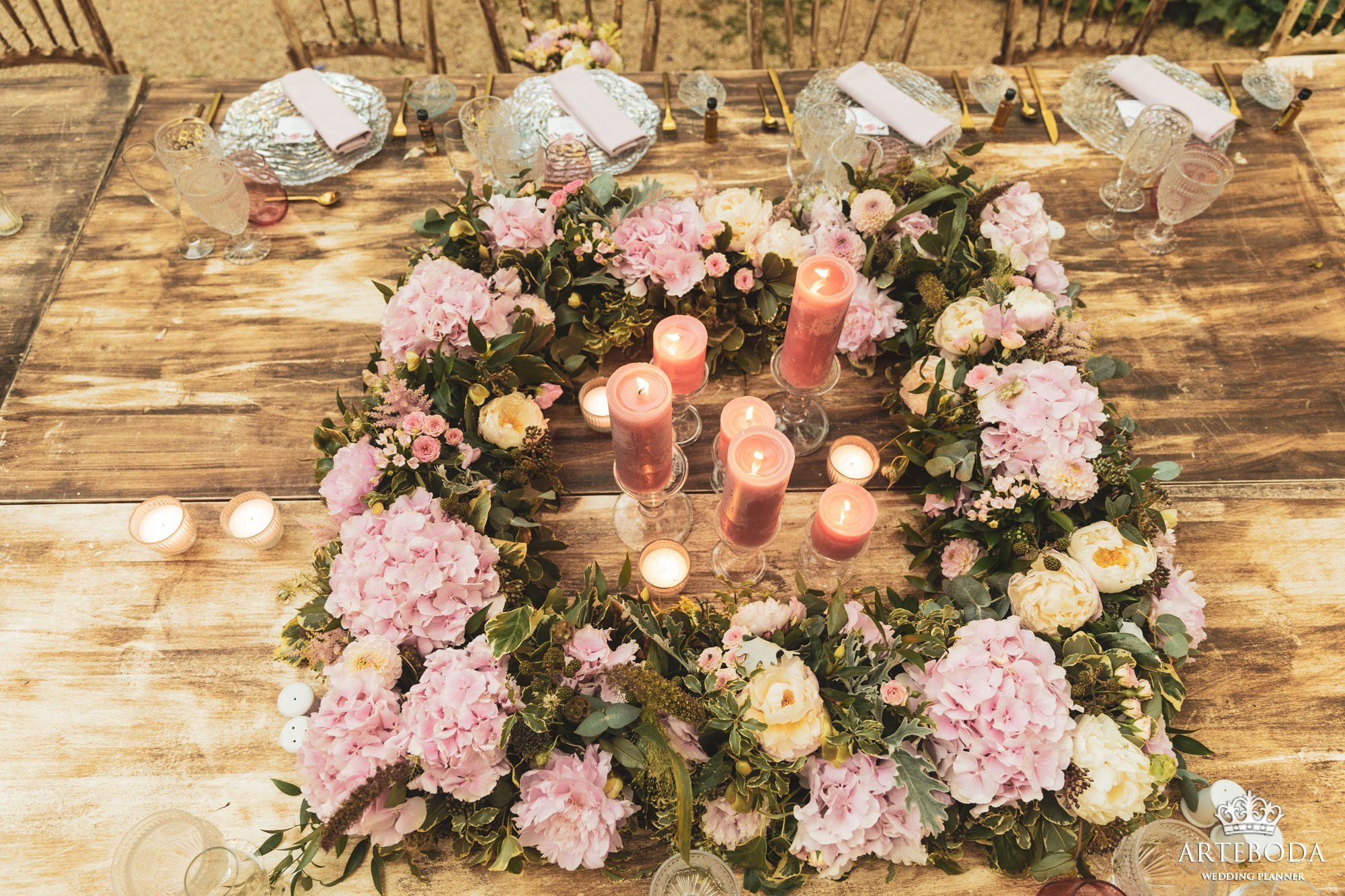 Together with Patricia, from Arteboda (Wedding Planner & Designer) other great professionals cooperated in this successful wedding. Photographer Miguel Gallego, the team of decoracionchillout, our friend the florist Virginia Florista as well as the lighting specialists EJ together with @lidialouq (seating plan).