How many emotions arise when cutting the wedding cake? A picture speaks a thousand words.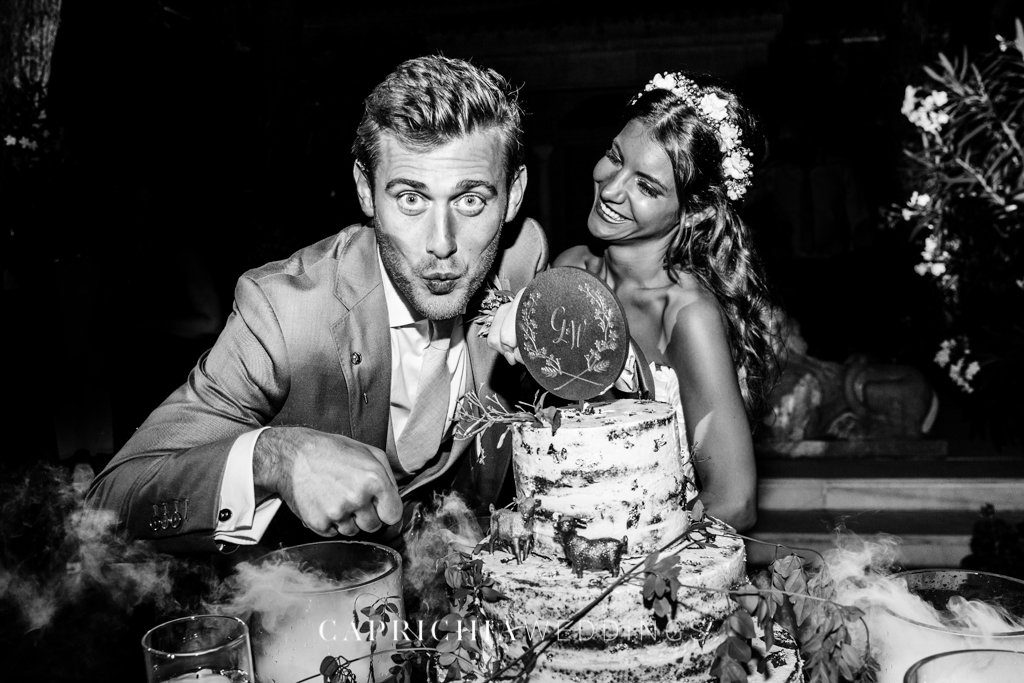 Georgina and Will married in July at a villa in Sotogrande. It was a celebration organized by Caprichia Wedding + Events in which we were in charge of the gastronomic touch.
Wedding desserts
For many it is the expected time. The icing on the cake. The time for feelings built up along the day to arise.
The buffet of desserts is a place in itself where family, friends, bride and groom reunite to taste the delicate work of our bakery team.
Made at our bakery in Marbella, each of the pieces that form the buffet of desserts become an experience. Chocolate, fruits, meringue, ice creams, sorbets, cupcakes…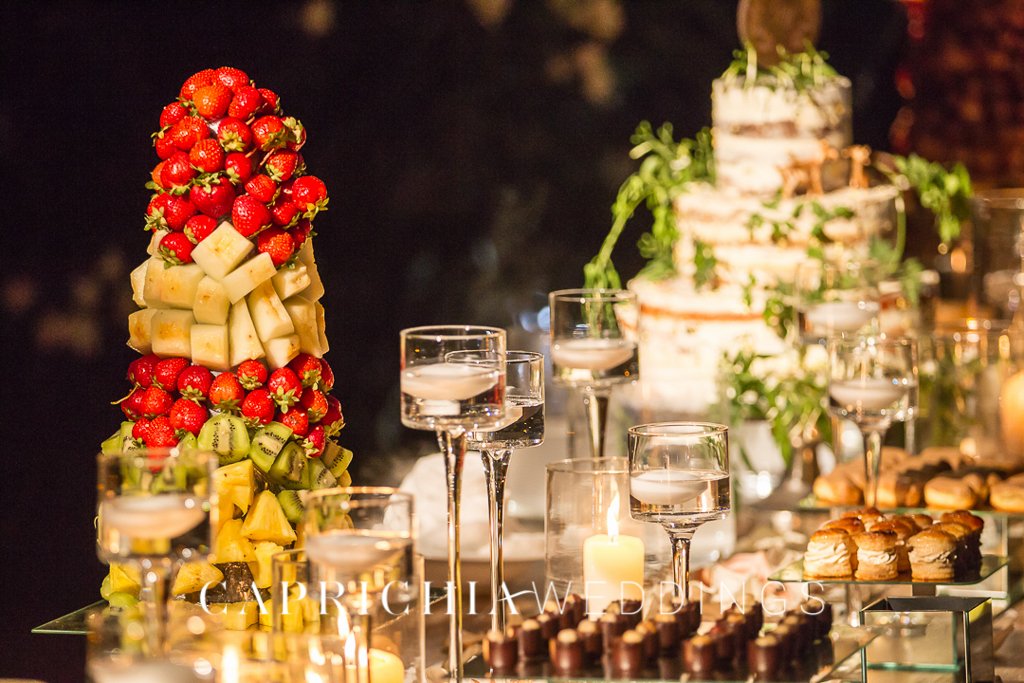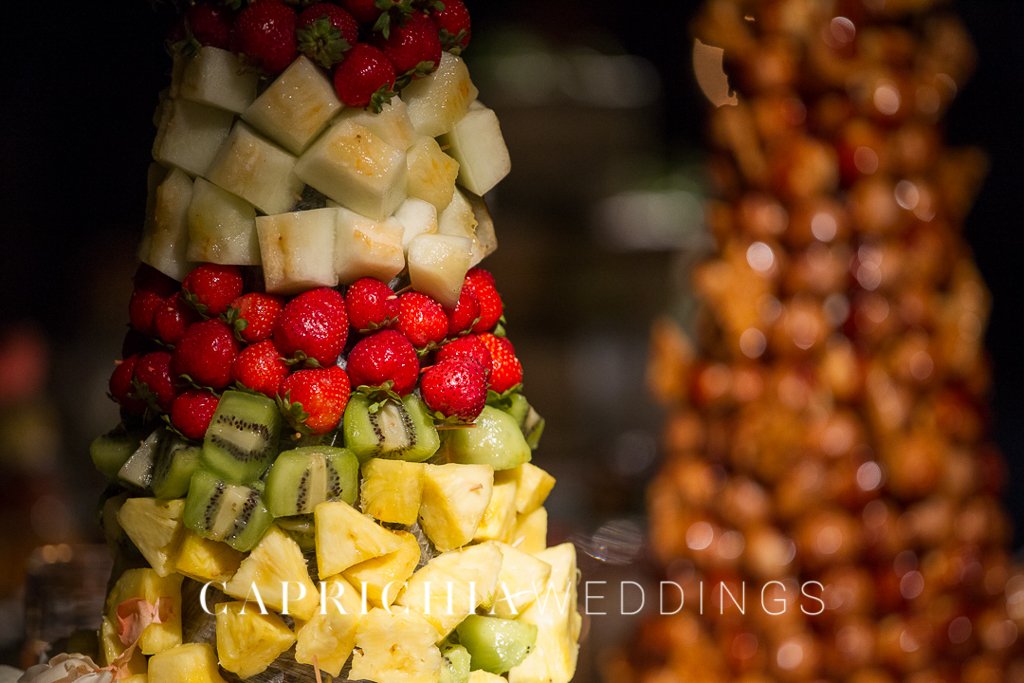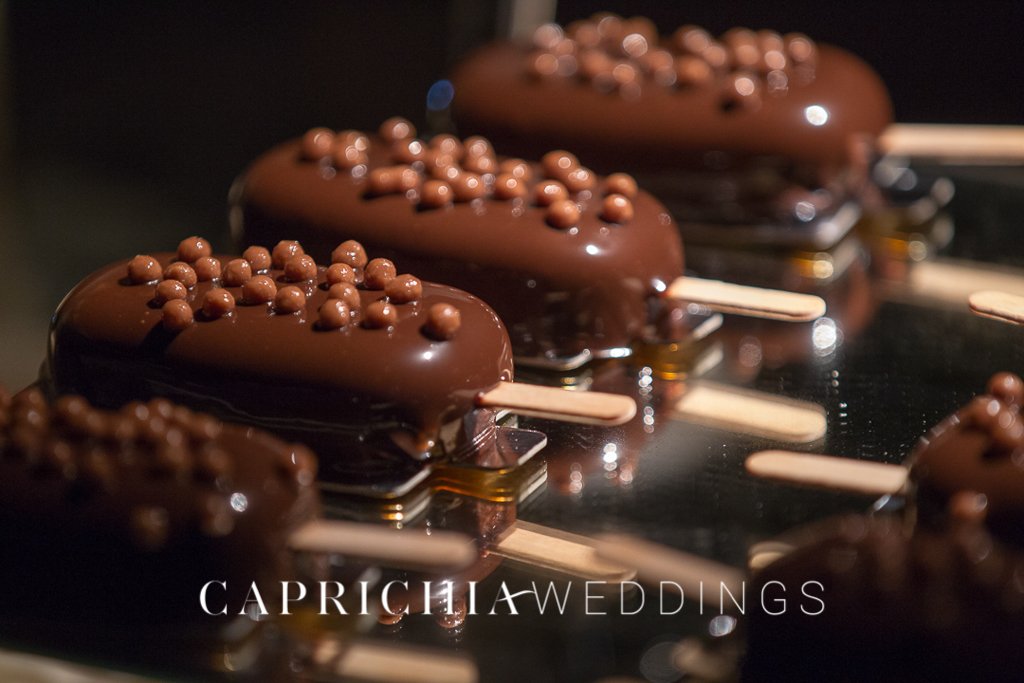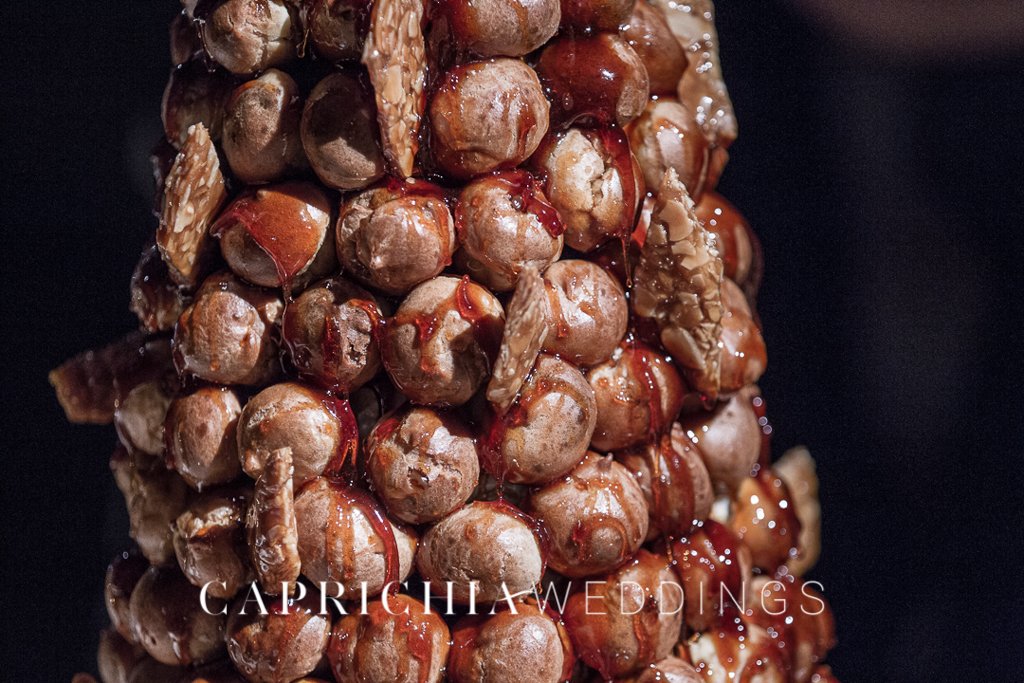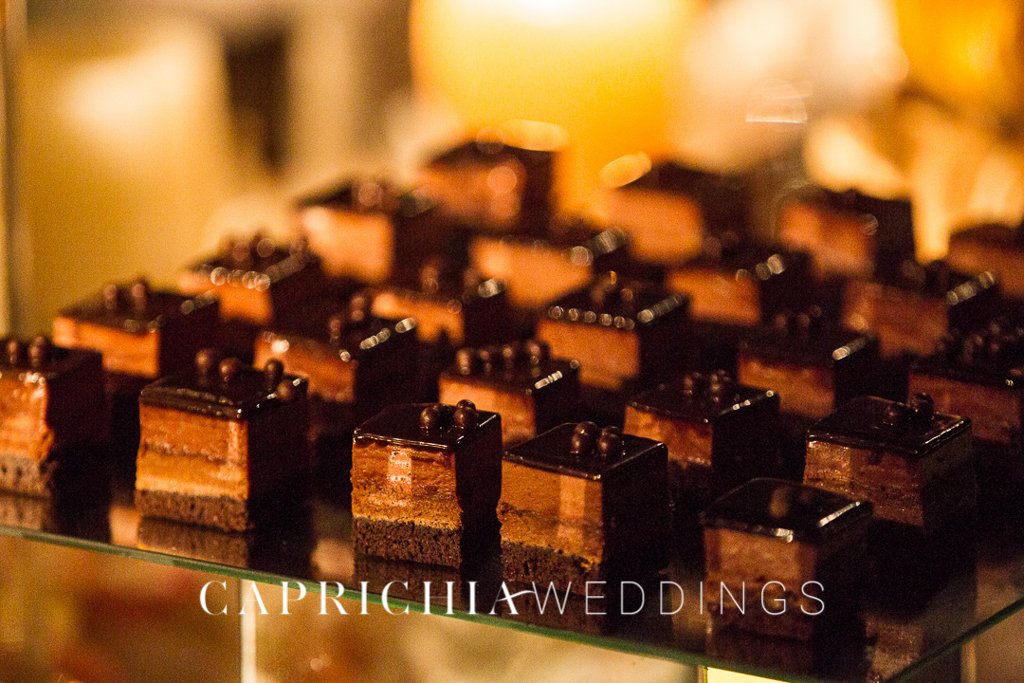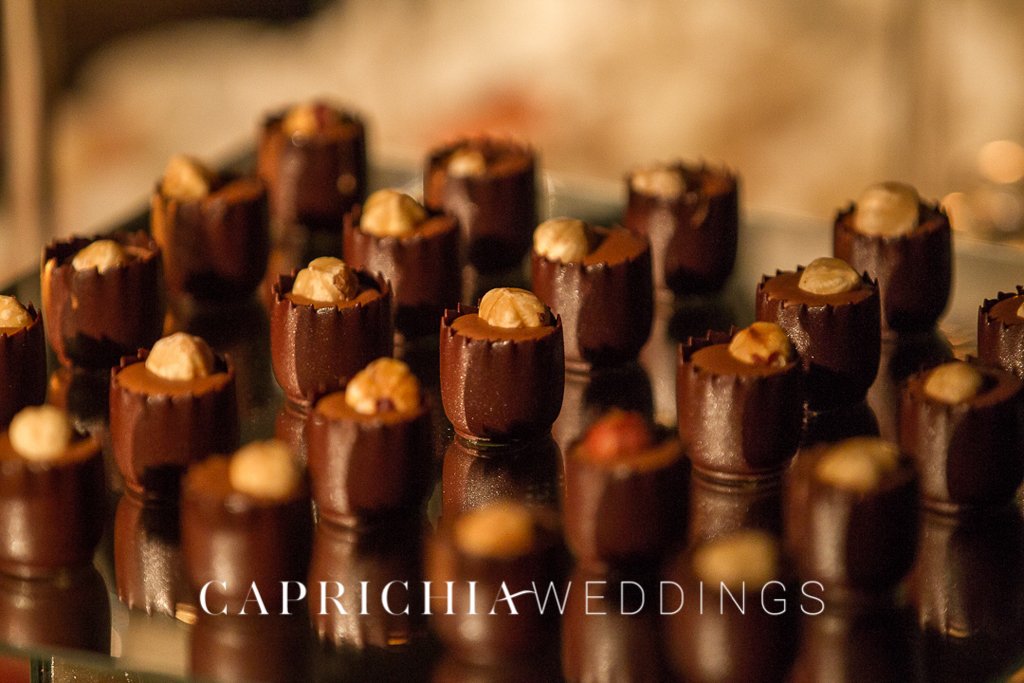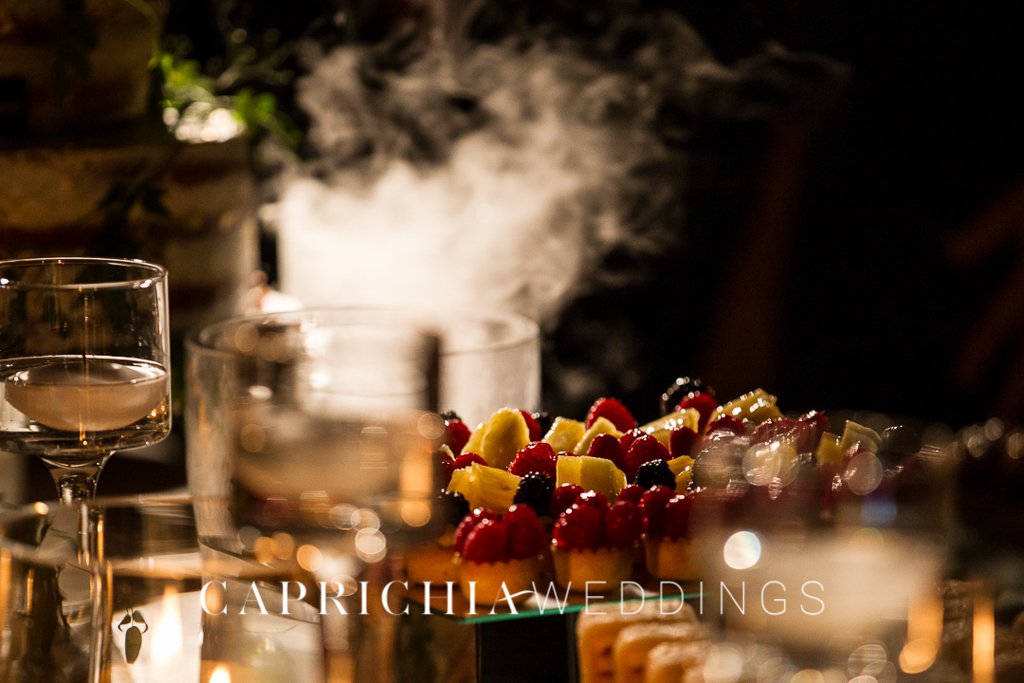 Cutting the wedding cake
The moment in which the wedding cake is cut is able to summarize in just a few seconds the feelings that have been built up during the celebration.
Georgina and Will felt it in a very special way. With happiness, humour, nerves, and, above all, lots of love.