How to surprise on your wedding day: with a pyramid of macarons as your wedding cake.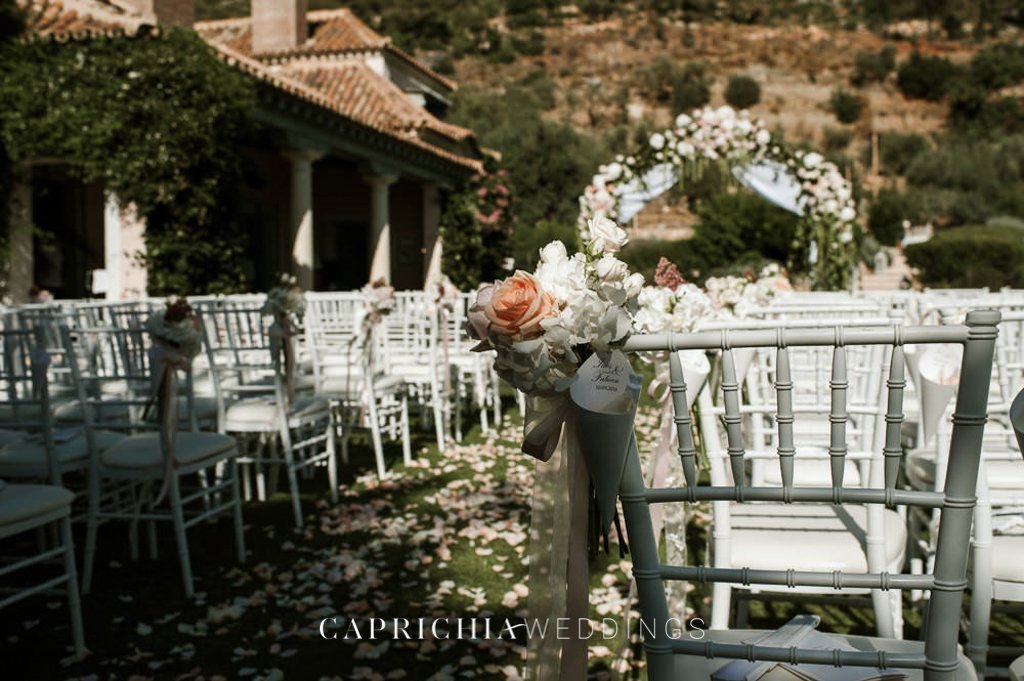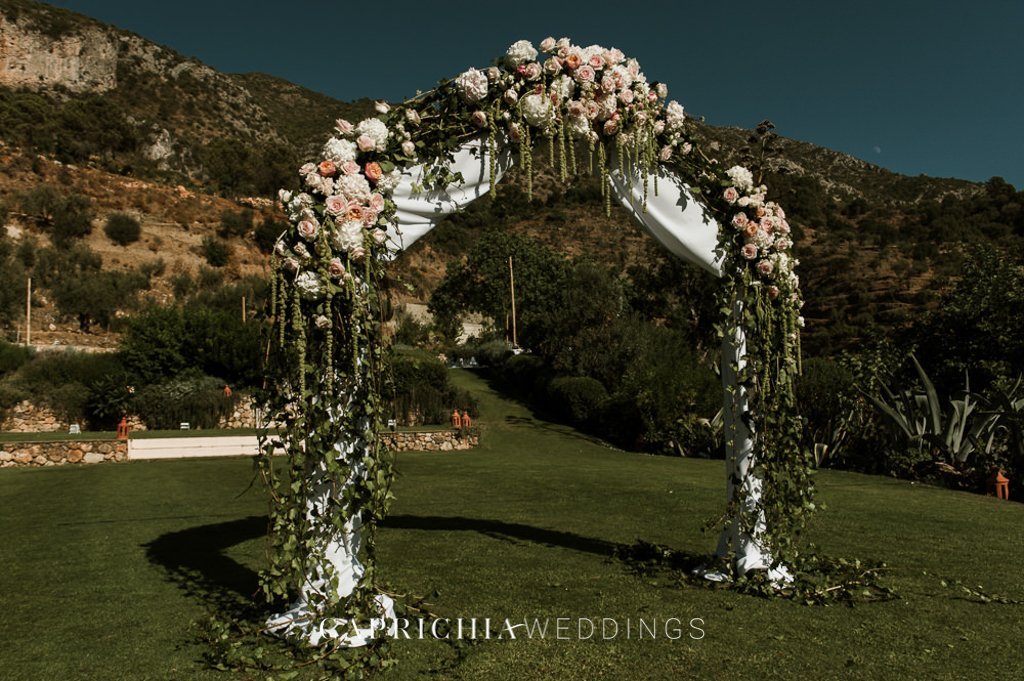 Following the design and organization of Capricchia Weddings + Events, Ines and Fabian celebrared their wedding ar Finca Llanos de Belvis (Istan, Malaga). The welcoming began around 6pm un September with the ideal light of sunset.
The table set up was designed in light tones, combining white and gold on the linen, plates and glassware. Chiavari chairs combined with the cutlery and in contrast with the green 'carpet'.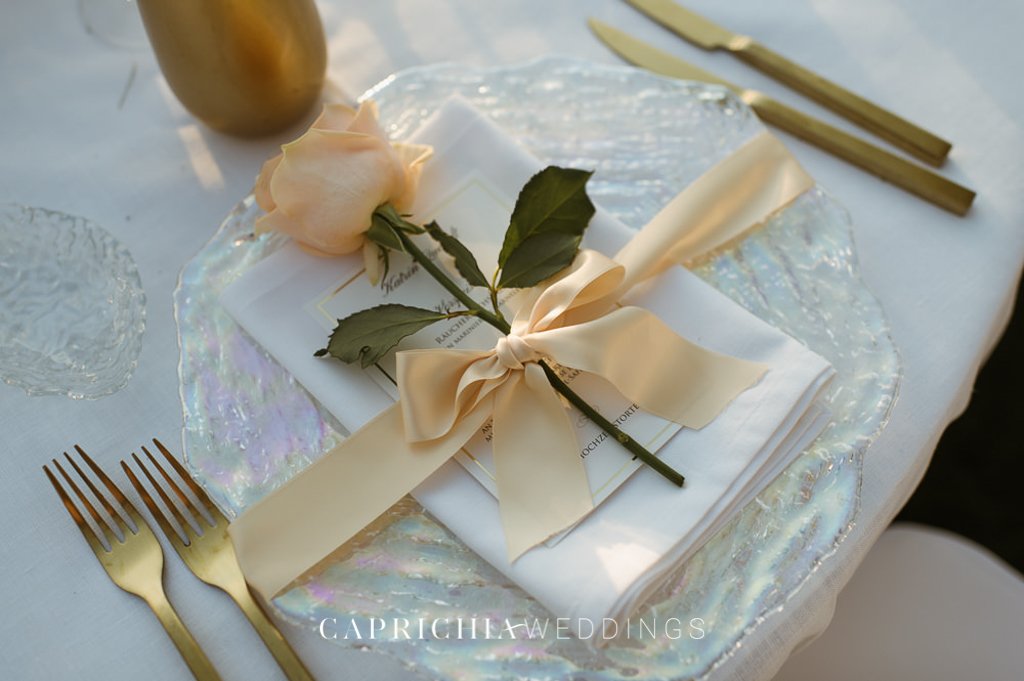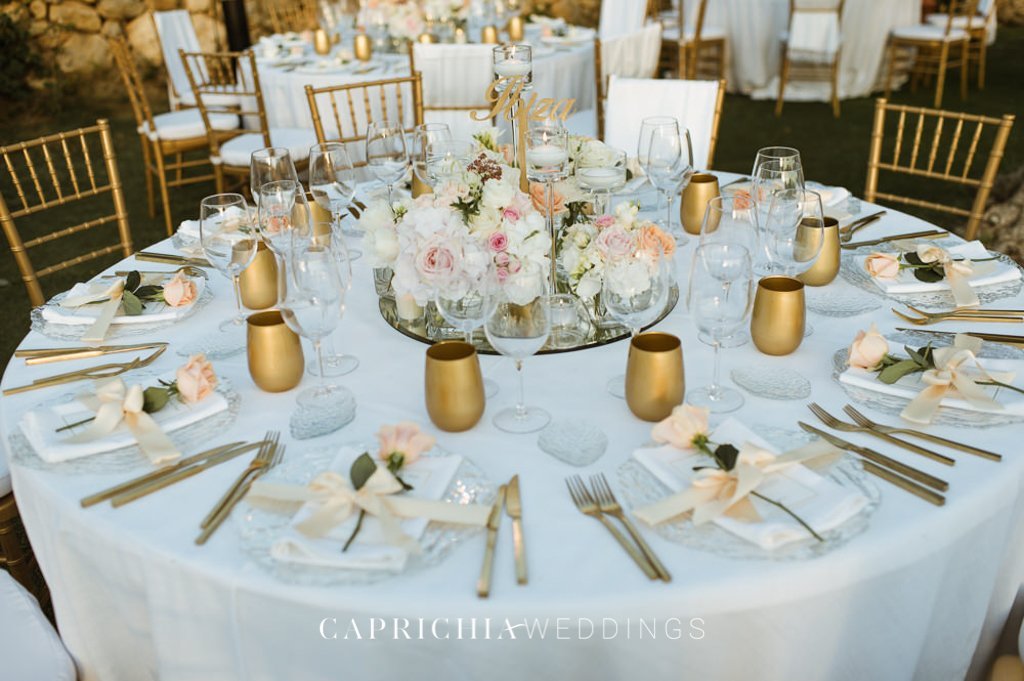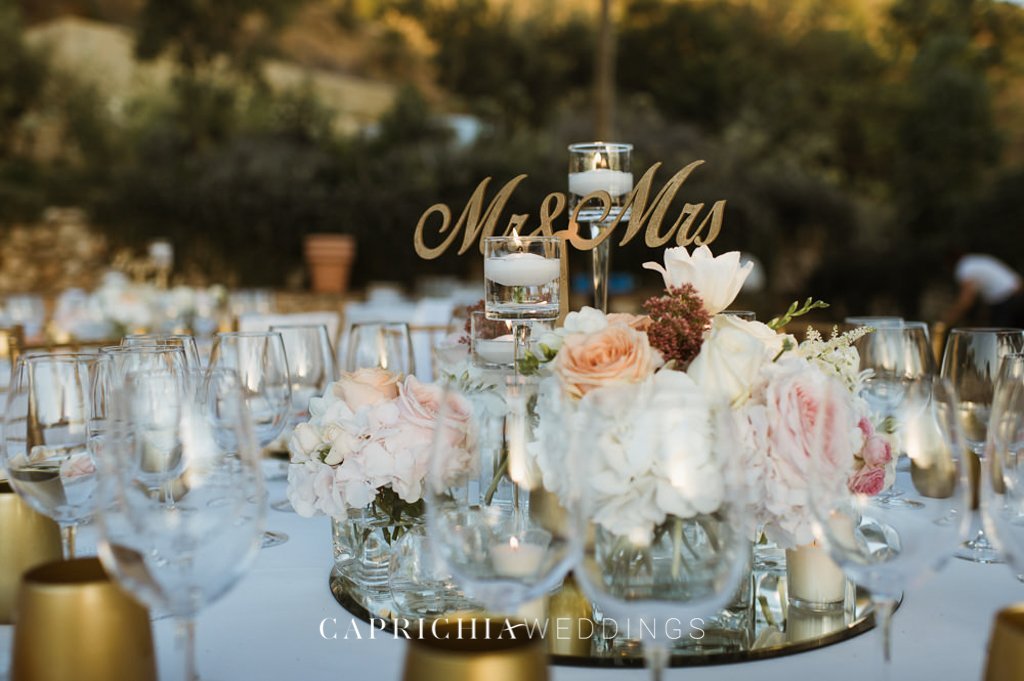 Pyramid of Macarons
At nightime, around 10pm, the atmosphere was intimate and personal. The guests at the wedding enjoyed until the bride and groom openned the buffet of desserts with a spectacular tree illuminated for the ocassion.
And the wedding cake? The guests couldn't imagine the surprise. An elegant pyramid with floral decoration surprised everyone and became center of attention.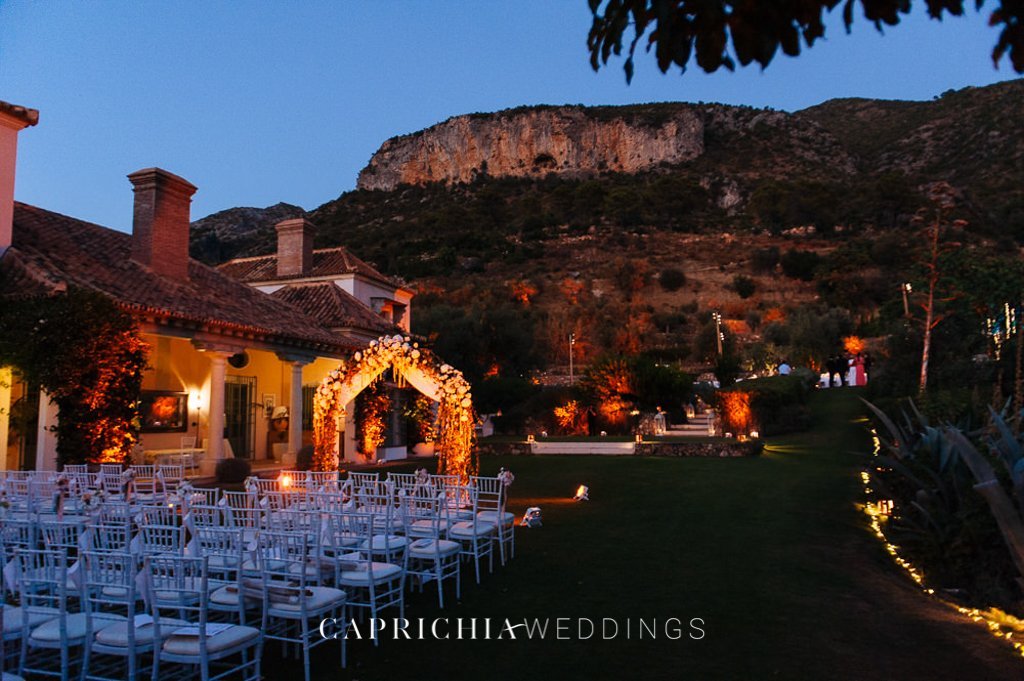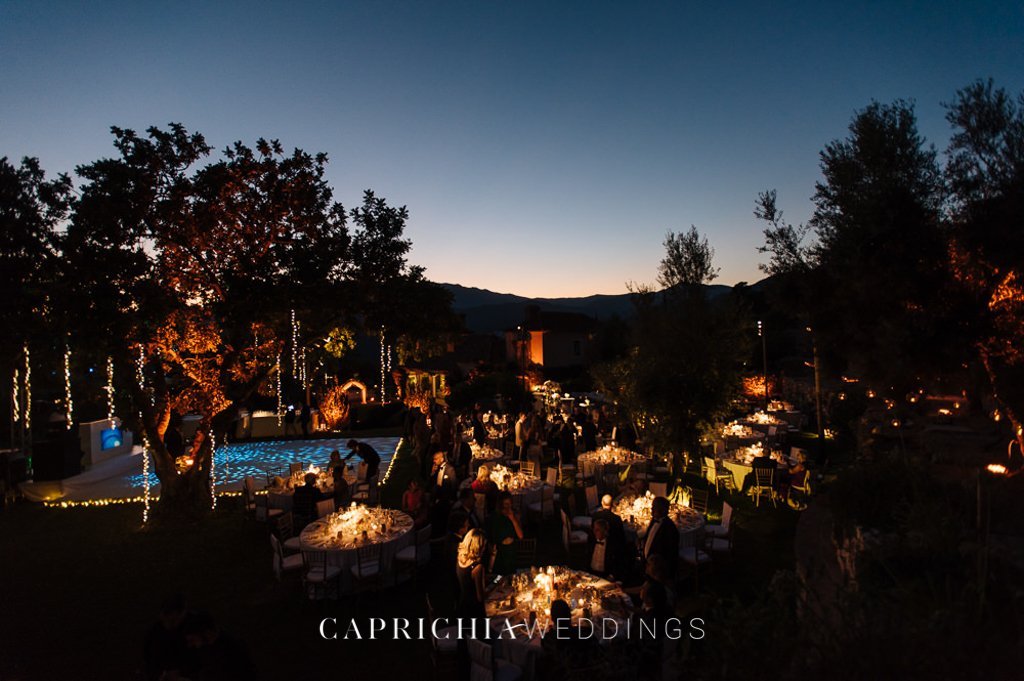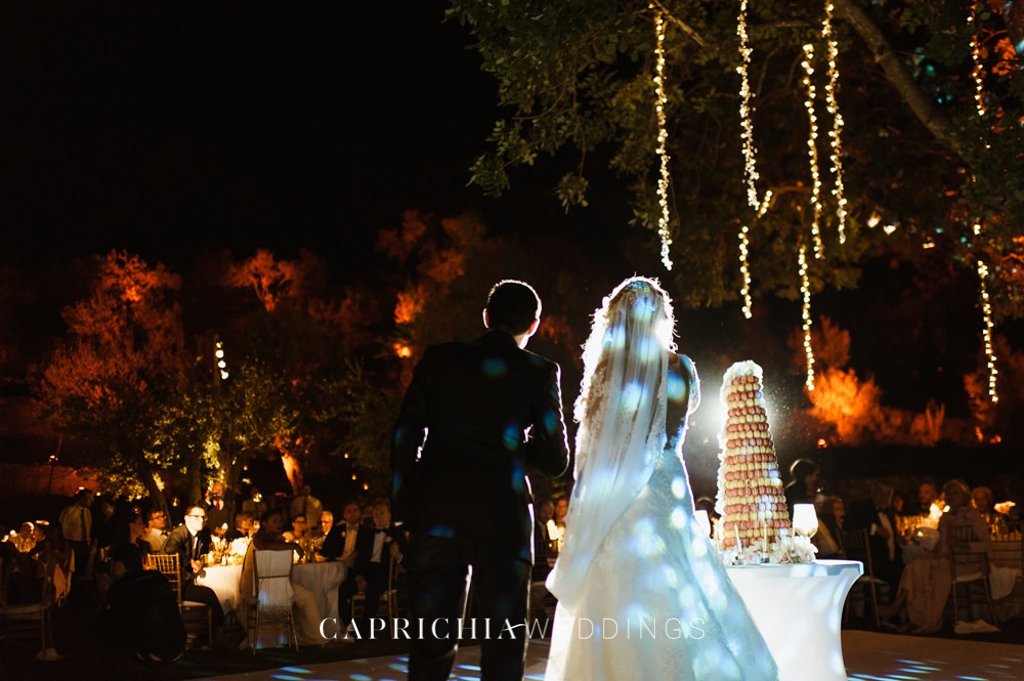 A very original surprise at yet another new and unforgettable ocassion.