Molino del Duque, an amazing country estate at Manilva, where Goyo Catering has the exclusive, was the place chosen last summer for a wedding. The entire team of Catering concentrated their effort in personalizing gastronomy and service. Nature is the protagonist in this elegant environment surrounded by what was traditionally a mill.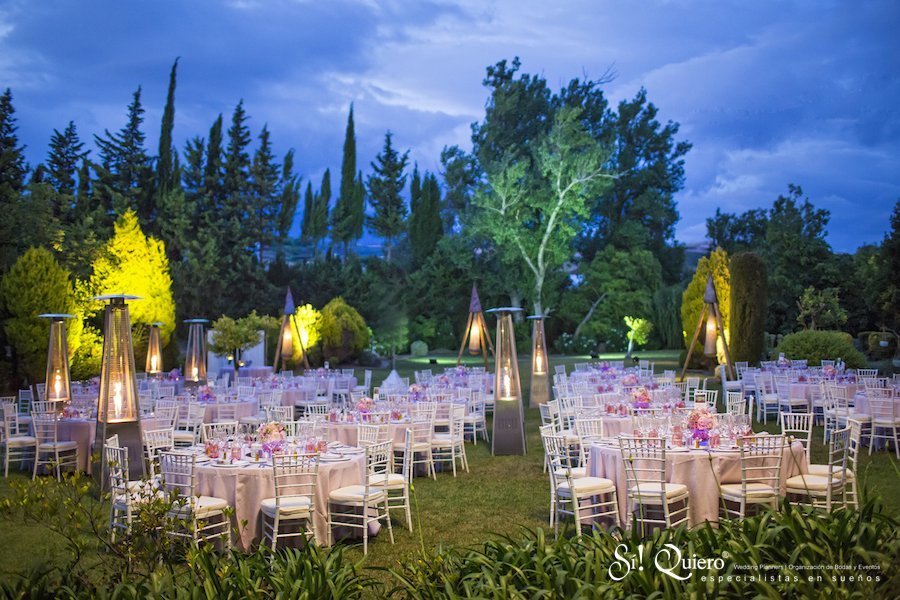 Once more, oriental theme had gained admirers and Sushi became essential for the appetizers together with other stations (barbecue, ham, risotto…). A symphony of flavours was the cover letter for a unique and characteristic wedding.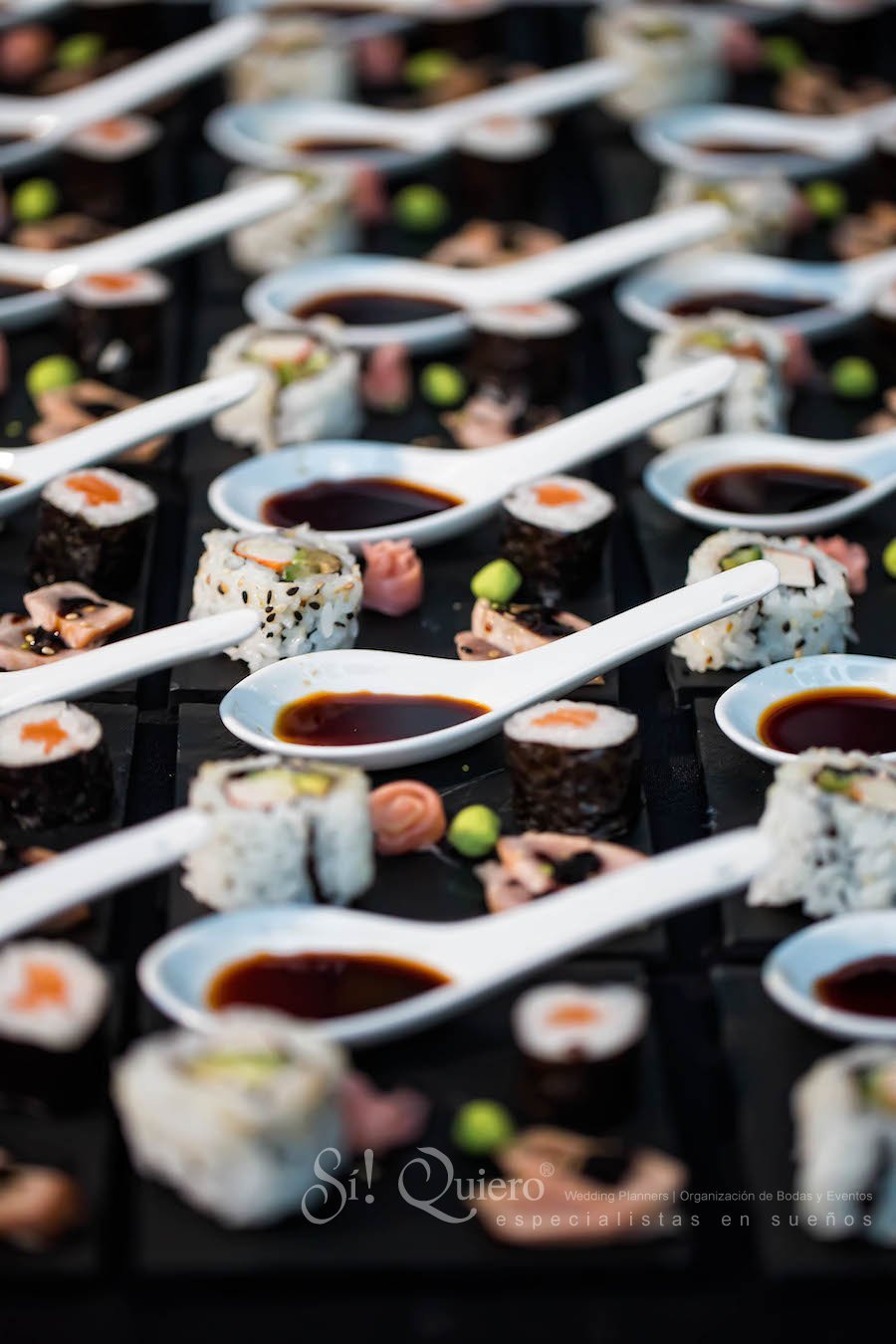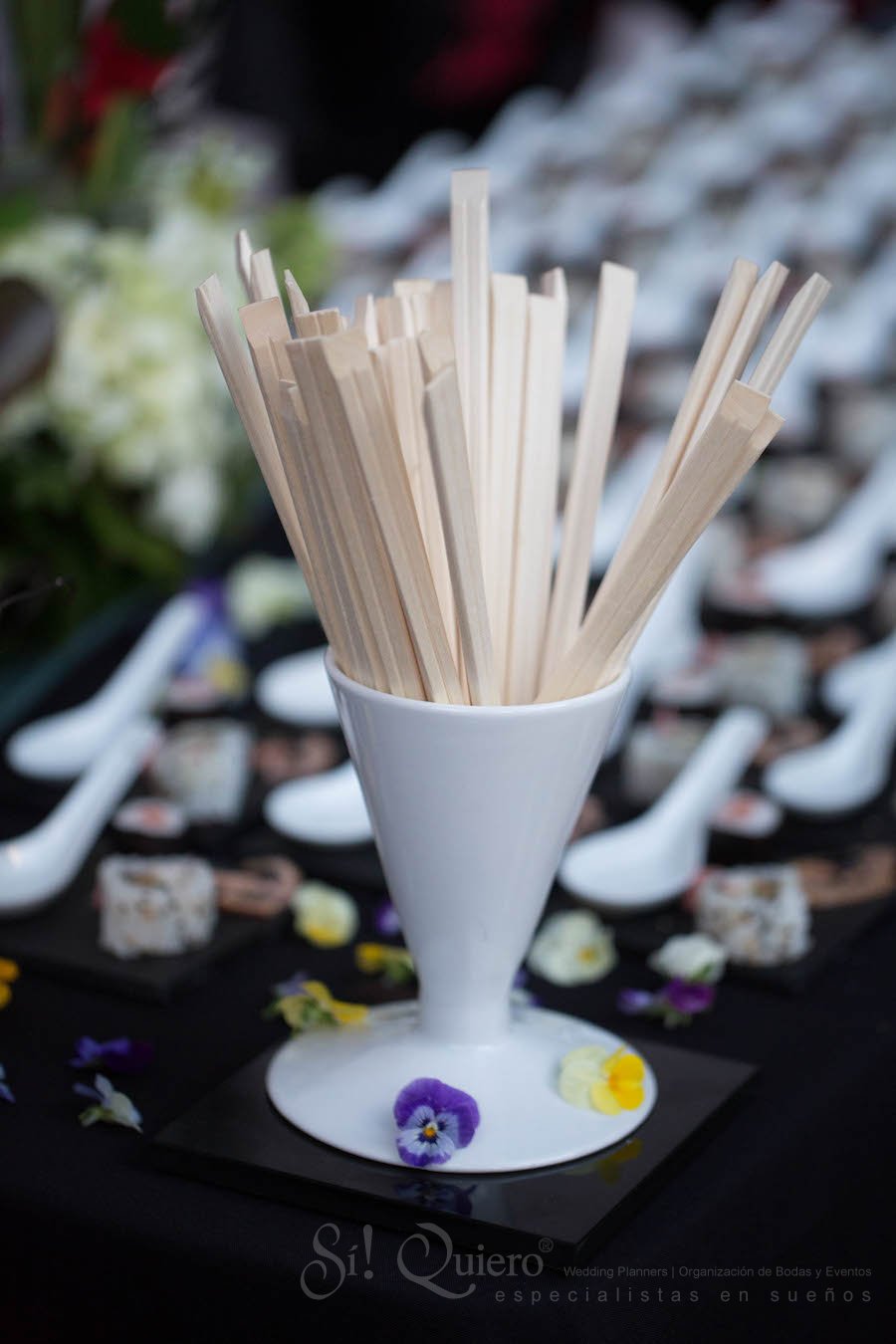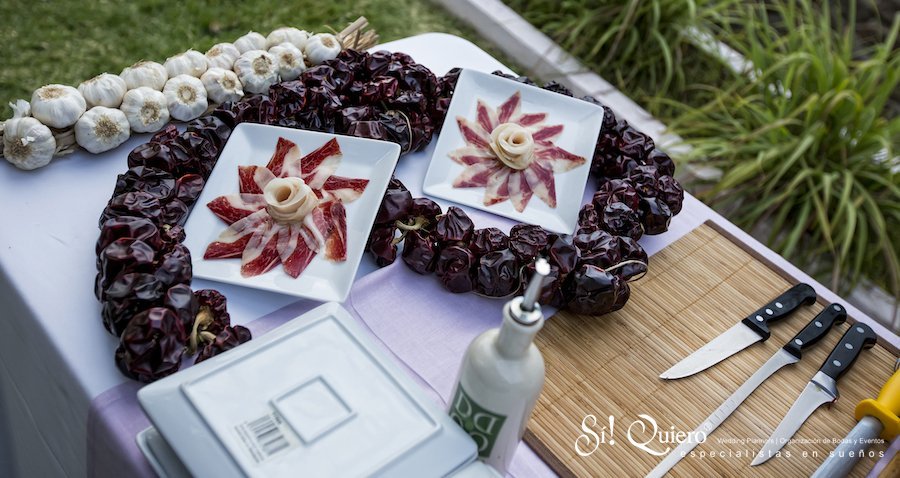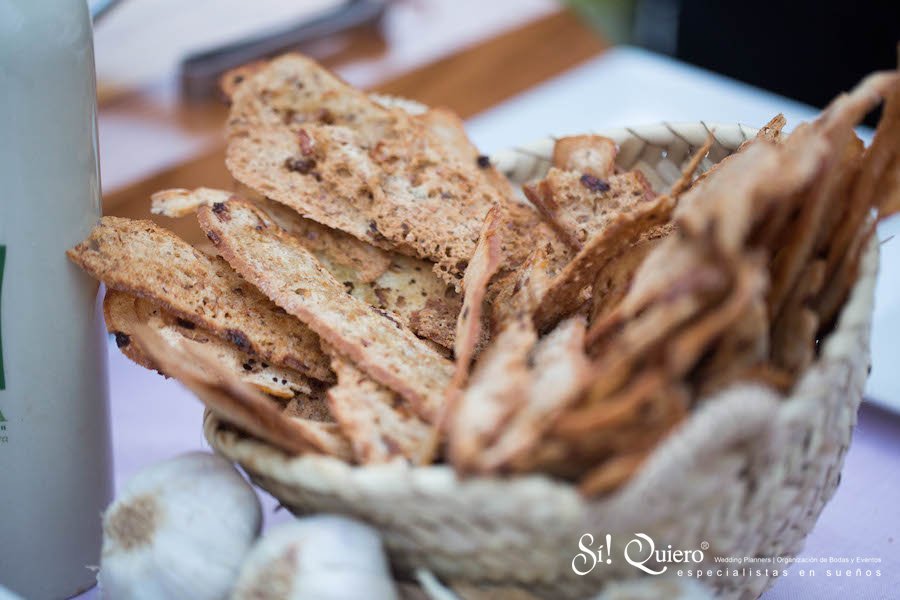 As we mentioned before, it was important that the service team summed up and fused with the environment to culminate the atmosphere of this wedding. This is why our girls transformed into authentic oriental characters.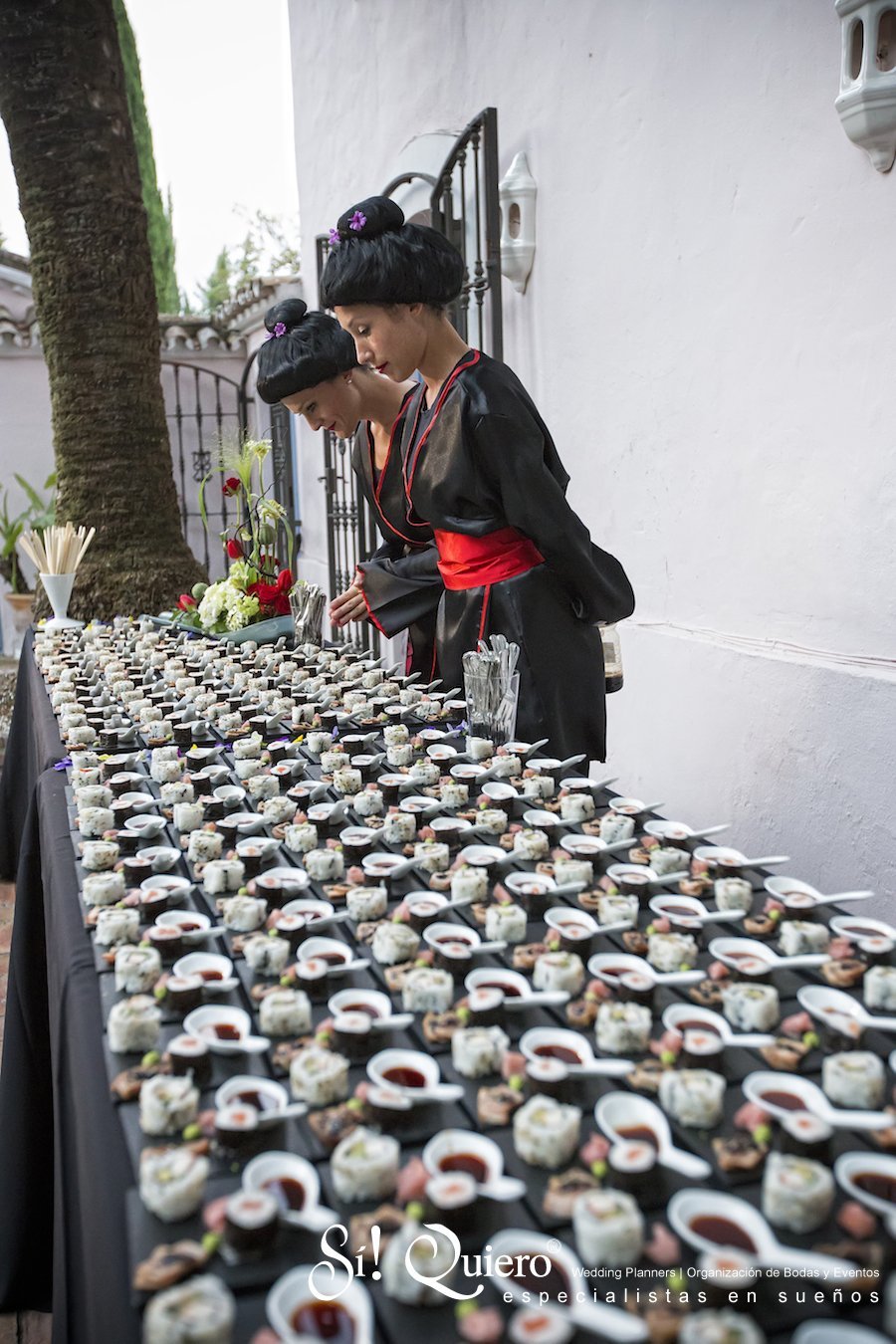 The glassware matched the table linen in mauve. The mixture between classic and more actual was maintained. Once more, it became a distinctive touch of this event.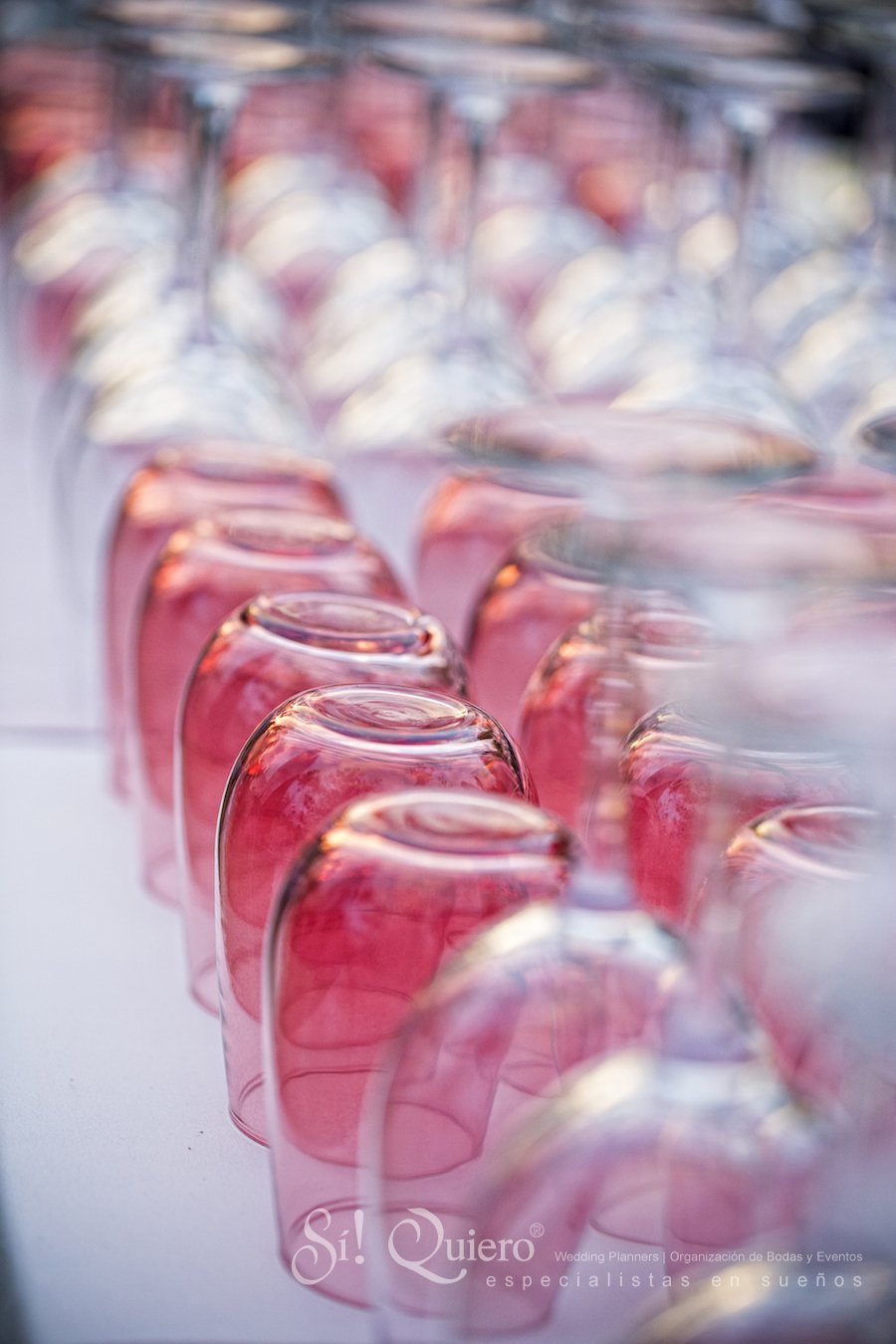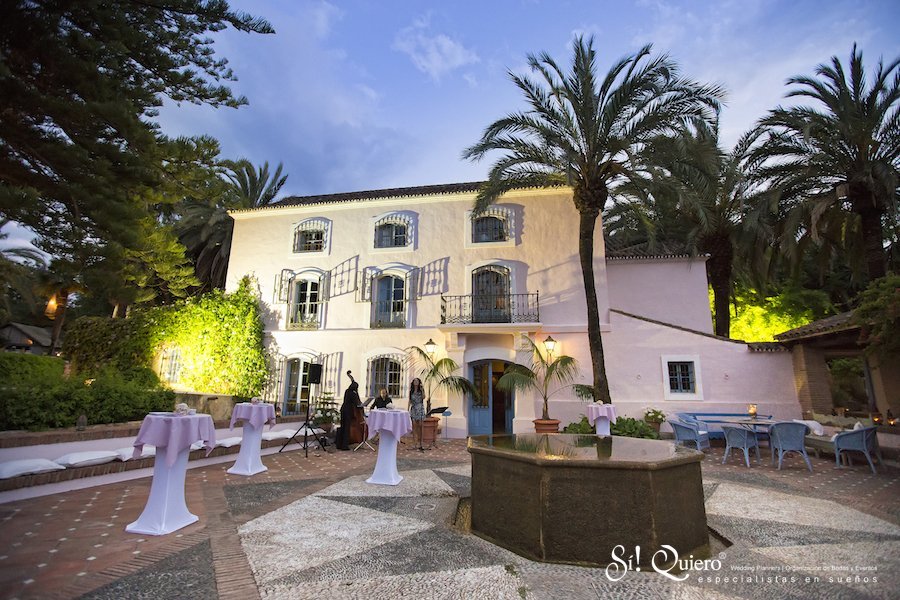 The aim was to make a wedding personalized in every detail that would make differences and that these showed an enormous gastronomic variety, that could well meet the most vanguard tastes or the more traditional flavours.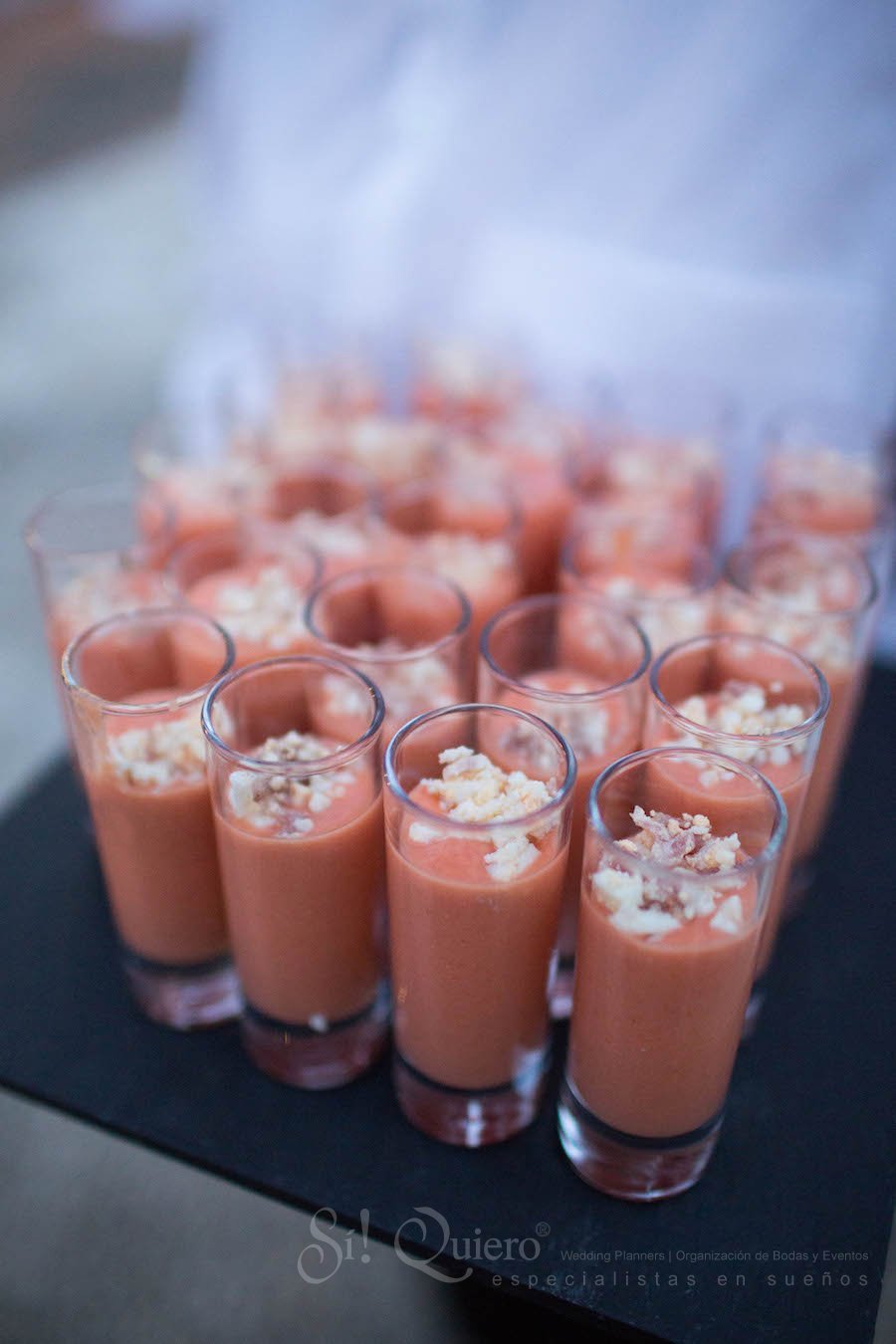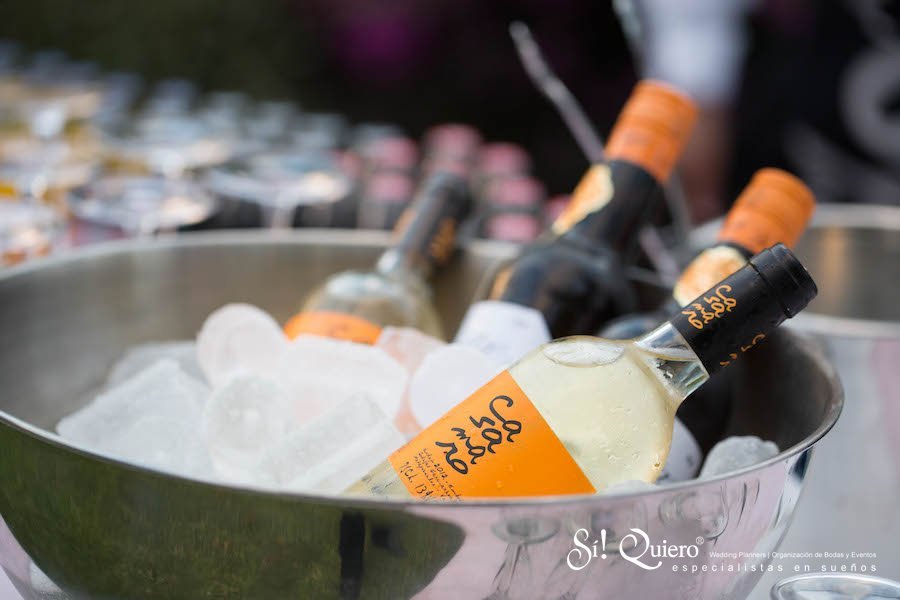 In another posts we reveal all the details of the exceptional desserts buffet we presented that night.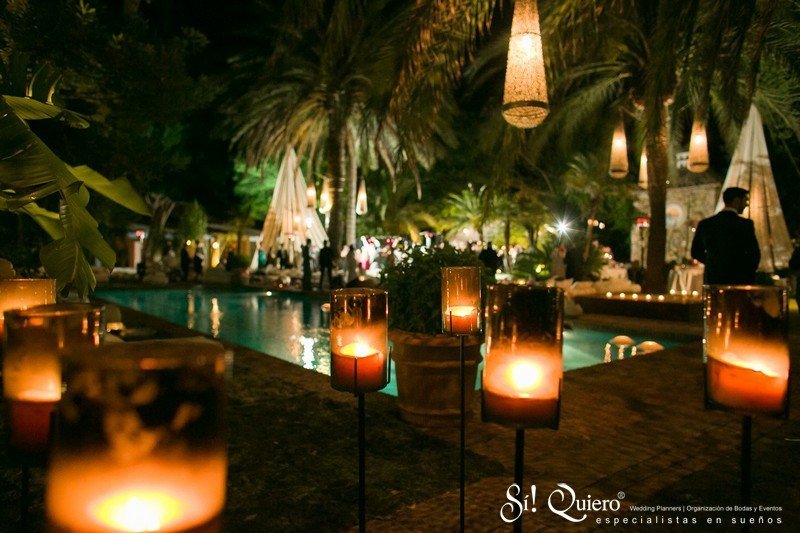 Wedding Planner: Sira Antequera. Photo: Nani de Pérez